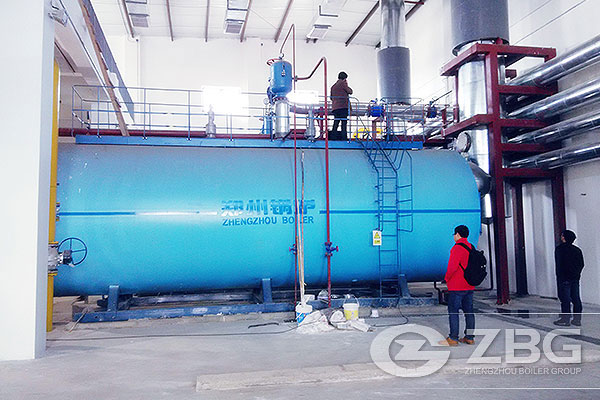 Mode:      WNS14-1.0/95/70-Q
Capacity:       14 MW
Application:       Heating supply
To meet the ever-increasing heating demand, a heating company in Beijing, China ordered 14 MW gas fired hot water boiler from our company. In March, 2015, the hot water boiler has completed the efficiency tests and it is proved to be high efficiency, less heat losses and environmental friendly.
Gas fired hot water boiler parameters
Water capacity: 14 MW
Rated water pressure: 1.0 MPa
Output water temp.: 95℃
Return water temp.: 70℃
Design fuel: natural gas
14MW gas fired boiler adopts WNS type, that innovated on the past products and new technology, the exhaust flue gas temperature is below 100 ℃ even without the economizer. Boilers use three-pass, large combustion chamber, corrugated furnace, fuel combustion fully and stronger the heating area.
Before the equipment leave factory, strict inspection is processed by special equipment inspection center. Our gas fired hot water boilers burn fully, the CO emission is 15PPM, heat losses are lower than designed value, and the flue gas temperature is as low as 80~90℃.