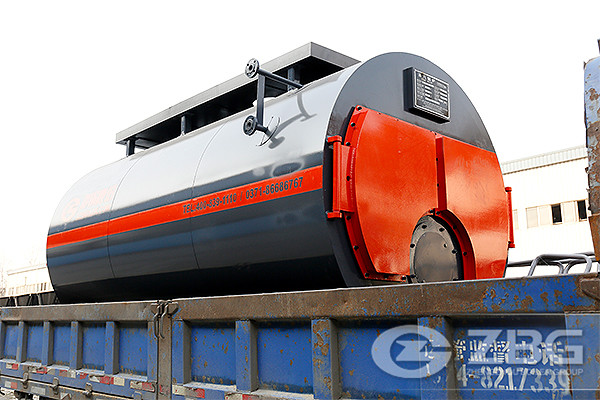 Mode:     Gas fired boiler
Capacity:     4 tons
Application:     Biotechnology industry
On 9th Dec, 2016, one set of WNS4-1.25-Y.Q boiler was dispatched from our ZBG factory. This boiler was shipped to a biotechnology factory in Shangqiu, China.
On 16th Nov, 2016, our ZBG company signed sales agreement about one set of WNS4-1.25-Y.Q gas fired steam boiler with this biotechnology company. And Less than one month, our company manufactured and delivered this boiler. WNS4-1.25-Y.Q, this represents the boiler capacity is 4 ton per hour, boiler pressure is 1.25MW, and gas oil fuels. Now, this boiler is under installation. It will produce 4 ton steam per hour in agrochemical production process.
ZBG promises offer each client high quality products, and delivery on time. For further information about our gas oil fired packaged boilers, please contact with our consumer service online.