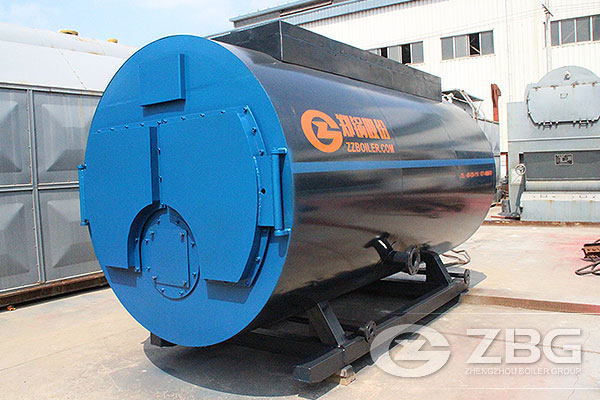 Mode:        WNS4-1.25-Q
Capacity:          4 tons
Application:           Food processing
The betel nut manufacturing and exporting ordered a set of WNS4-1.25-Q gas fired steam boiler from our company, the boiler was used in betel nut processing with high temperature high pressure steam.
4 ton gas fired steam boiler parameters:
Rated steam capacity: 4t/h
Rated steam pressure: 1.25MPa
Rated steam temperature: 193℃
Feed water temperature: 20℃
Design fuel: natural gas
Why choose WNS series gas fired boiler?
1. WNS series gas fired boiler is a packaged boiler, easy to transport and install.
2. The WNS 4 ton gas fired steam boiler in Pakistan adopts international popular three-pass structure with big volume design of combustion chamber, that makes the burning more fully and high combustion efficiency.
3. It uses advanced corrugated furnace structure, which not only can increase the heat transfer area, and also satisfy the free expansion after the furnace is being heated.
4. The boiler is equipped with the imported burner, good automatic process control and realizes full automatic operation.
Related Case: 6 Ton Gas Fired Steam Boiler Iran