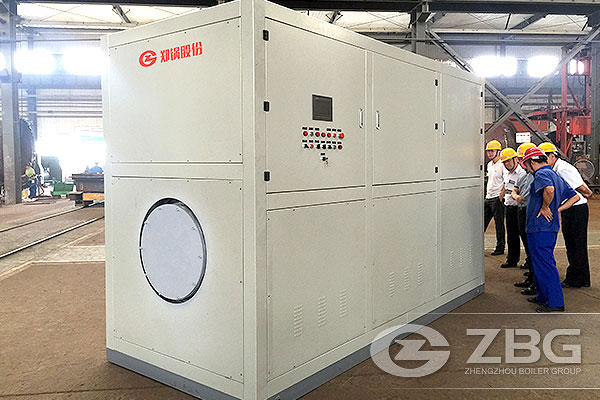 Mode:    ZWNS 8 ton vacuum hot water boiler
Capacity:          8 tons
Application:           Heating supply
As the increasing heating demand in civil heating area, we design and manufacture the vacuum hot water heating boiler to replace traditional industrial boiler, and to better meet the heating needs. In October, 2014, two sets of 8 ton gas vacuum hot water boilers manufactured by our company were transported to a heating company in Handan, Hebei.
Vacuum hot water boiler for heating
A vacuum hot water boiler is a good choice for heating area, such as hotels, greenhouse central heating, office buildings, city central heating, hospitals as well as all other industries that need hot water heating. Our ZWNS series vacuum hot water boiler adopts three-pass structure, large heating surface, unique wet back combustion chamber structure, the boiler can significantly reduce heat losses, and overall thermal efficiency can be up to 92 %. No fouling in furnace makes the boiler maintain years high efficiency operating.
Hot water heating boiler manufacturer
We design and manufacture hot water heating boilers for hotel, hospital, university, buildings, central heating, city heating, etc. Expect for ZWNS vauum hot water boiler, we have gas oil fired hot water boiler, chain grate hot water boiler, CFB hot water boiler that can be used for heating supply. If you need hot water boilers for your project, please contact us
Here To Know 14MW Gas Oil Fired Hot Water Heating Boiler