Autoclaved aerated concrete autoclave, shorted as AAC Autoclave, which is the pressure vessel and key equipment in the production of aerated concrete and AAC block. According to its opening way, our AAC Autoclave can be divided into Electric-opening autoclave, Top-opening autoclave, Side-opening autoclave, Hydraulic-opening autoclave, Pneumatic-opening autoclave. Of which, the 
Hydraulic-opening autoclave
is to open autoclave through a hydraulic system, and this paper mainly discuss the autoclave hydraulic system structural features.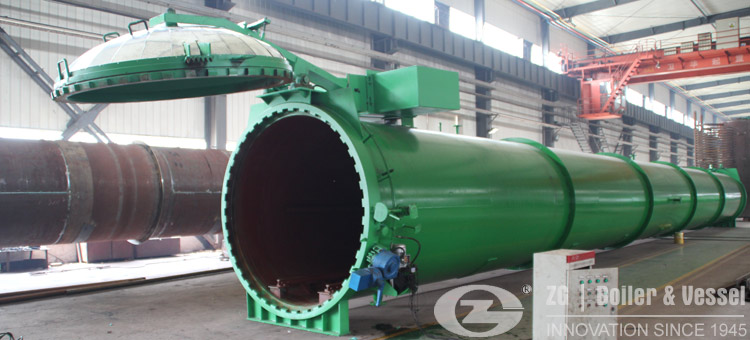 hydraulic-opening autoclave for sale
Structural features and various institutions settings
The hydraulic station is mainly composed of the fuel tank, valve, pump devices, pipes and accessories and other components, hydraulic station installed on the autoclave.
1. Tank is a closed structure, to prevent harsh environments, dust from entering and the oil flying out during run time.
2. Hydraulic Station has air filter, so that the air can circulate between the tank and the atmosphere, protecting the normal work of the hydraulic system, but also extend the service life of the working medium and the elements.
3. The fuel tank is equipped with straight-back oil filter in order to avoid valve filter cartridge jammed by pollutants, and make the hydraulic system work properly.
4. The fuel tank is equipped with liquid level and temperature indicator on the side,  observe the working medium conditions within the tank at all times.
5. Hydraulic pump station has a device to provide power to the system, the pump outlet has a regulator circuit, to ensure pump to supply oil safe and reliable.
WhatsApp/Skype:17719993430